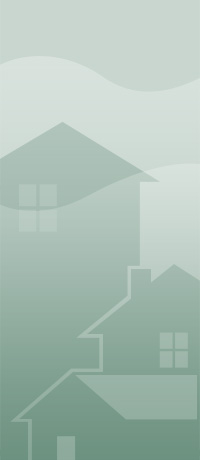 From the President's desk

Next Meeting / Seminar

Health Care Facilities

Dewayne Jenkins

NEW Location:

Community Center

6 East Avenue

Monroe, Ohio

WEDNESDAY

FEBRUARY 10, 2016

              Time: 9:30 am to 12:00 pm                  

CONTINUING EDUCATION 2HRS

BO, MPE, EPE, ESI, RBO, RPE, OCILB, KY & IAEI

Questions?

Email us for assistance at:

Join our mailing list to receive a Monthly Newsletter, upcoming seminars, general information, and more.

See Employment opportunities for new openings in around our area
Greetings and Happy Holidays

Dear friends and Members,

We have a new location for our meetings!!. Do not worry it is still in Monroe, but the facility can accomodate up to 130 individuals, including inspectors.

Our new location is in the Community Room at the Community Center. Located at 6 East Avenue in Monroe, Ohio. See links below for location and parking arrangements. If you any questions, please do not hesitate to contact me 
secretary@swohioiaei.org
I am looking forward to this new location, as we are able to hold more people and it has easy access right off Route 63.

You all have a great Holidays and Happy New Year and I will see you in Monroe next January 13, 2016

Sincerely,

Lorenzo

Greetings,

During our December meeting the following officers were nominated by Nominating Committee Chair, Dan Larkin, and unanimously elected from the floor. Swearing in will be at our next meeting on January 13th, 2016.

PRESIDENT:

GAYLORD POE
Chief Electrical Inspector, Inspection Bureau Inc., Cincinnati, Ohio

1st Vice President:

DEWAYNE JENKINS
Electrical Inspector, City of Kettering, Ohio



Secretary:


LORENZO ADAM
Electrical Inspector, City of Mason, Ohio

Treasurer:                 KEN DUNNING

Active Inspector Members:

JOHN KELLER

CATY ROBINSON

Electrical Inspector, Inspection Bureau Inc., Cincinnati, Ohio

Associate Member:

KEN CARR, Carr Electric, Cincinnati, Ohio
On behalf of the entire Executive Committee I say, "Thank you, it is truly an honor to be a part of the SW Division. The SW Division will continue to be a leader in education, safety, and commitment to our trade. This Committee will give you our very best in 2016!"

It also announced at this meeting that Dewayne Jenkins was recently elected President of the BBS Electrical Safety Inspector Advisory Committee. Congratulations Dewayne! We are sure you will do an outstanding job on behalf of electrical safety for all Ohioans!

See you in January 2016!

Gaylord Poe

President